Let Us Service Your Kirby
Keep your kirby running for longer and performing better by getting it serviced.
No matter what condition your kirby vacuum cleaner is in, our experienced engineers will be able to diagnose problems and suggest parts that need replacing.
You can book a full service online or by phone, and have your kirby collected at a convenient time. Once at our workshop it will be subjected to a rigorous inspection before being having all parts properly setup and lubricated. Find out more
Book by 1pm for next day collection.
Need some help or want to book by phone?
Call us on 01773 861005
9am - 5pm, Monday - Friday
---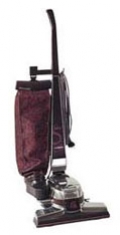 Description
Want your Kirby to look as good as it performs? Choose the premier service level and we'll machine polish your Kirby vacuum, giving it a near mirror finish.
Please do not forget to fill out the phone number, as this will be used to contact you and arange collection of your kirby vacuum cleaner.
---
---
Which Parts are Checked During Servicing?
Other Kirby service centres may conduct a 10, 20 or 50 point check; ELI Distribution trained service engineers completely dismantle your kirby vacuum cleaner and inspect every single part.
If your kirby vacuum cleaner needs any new parts, we will contact you before hand to discuss the work and any additional costs. Our engineers will never carry out additional work without your permission.
We only use Genuine Kirby parts so you can be sure that any parts that we replace on your kirby vacuum will be of the highest quality.
Book your service
To book your Kirby vacuum in for a full service please fill out the form at the bottom of this page, or chat to one of our helpful members of staff on : 01773 861005
What Are The Benefits of Having My kirby Serviced?

Your Kirby vacuum cleaner is a high quality home care system and should be serviced annually to keep it operating effectively. There are many moving parts on Kirby vacuum cleaners which require setting up and adjusting to maintain their high level of performance.
Save money
We pride ourselves on getting every last ounce of wear out of the parts that we supply and fit, unlike other service centres we don't fit new parts when they're not needed
What Extras Do You Offer?

Want your kirby vacuum to look as good as it performs? Choose the premier service level to have your Kirby professionally machine polished. Resulting in an impressive shine and removing scratches, your Kirby cleaner will look as good as the day you got it.
Years of experience
We have more than 30 years experience in the service and repairs of Kirby vacuum cleaners and our engineers are fully trained and insured.
Low prices
We are proud of our low prices and superior knowledge of Kirby vacuums.
---
Please note that Kirby Servicing on this website are not authorised by the Kirby Company, as ELI Distribution have no connection with the Kirby Company whatsoever. However, we do feel that having over 30 years of experience with Kirby vacuums puts us in the best position to meet the needs of Kirby owners in the UK and Europe.